An energetic and creative music and movement class for babies and children under 5.
This fun and funky session uses lights, puppets, parachute, instruments and music to get your little ones moving!
Suitable for ages 18 months - 5 years.
Summer
Fri 2 Jun - Fri 23 Jun and Fri 30 Jun - Fri 21 Jul
11am - 11.45am
£7.50 | Siblings (18 months +) £4.50 | £26 for 4 sessions a term

If you would like to book the offer price for 4 sessions, please enter a ticket for each date you would like to attend into your basket and the offer will apply automatically.
M
D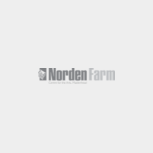 Haven't Stopped Dancing Yet
Haven't Stopped Dancing Yet! put on fabulous, feelgood 70s and 80s disco nights for grown-ups at venues across London and the South East - and we're delighted to welcome them back for another funk- tastic party.
HSDY nights are recommended by everyone from Time Out and The Guardian to Stylist and Radio 4 and they have been described as 'Abba collides with Saturday Night Fever in a glorious mash up'.

Dapper DJ Lord Anthony will be on the decks playing all your favourite soul, funk and disco tunes and our wonderful HSDY dancer, Lady Boo will be showing you the moves to everything from Car Wash (complete with shiny rags) and I Wanna Dance with Somebody, to the 1979 Gonzales hit, Haven't Stopped Dancing Yet, after which they take their name.
If you fancy dressing up (it's not obligatory, but lots do) there are prizes for the best retro outfits, and free sweets and ice pops too.

In the words of Shalamar, it's going to be 'a night to remember!'

10% profits from HSDY nights go to Cancer Research UK
Courtyard Theatre
£15
This is a standing/dancing event with some unallocated seating