C
C
D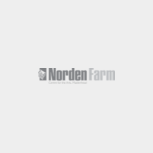 Little Wrigglers (Fridays)
Led by Rachel Walsh
A thrilling, energetic and creative dance class. Explore imaginative themes and adventures through dance, song and mime.
Spring
Fri 14 Jan - 29 Apr (exc 25 Feb, 18 Mar, 15 Apr and 22 Apr)
11am – 11.45am
£6 | £4.50 siblings (over 2 years) | £20 for 4 sessions a term
Suitable for ages 2+ years.
If you would like to book the offer price for 4 sessions, please enter a ticket for each date you would like to attend into your basket and the offer will apply automatically
Please prepare for your visit by reading our latest Visitor Information here. This includes important information about face coverings and measures we have implemented to keep everyone safe when visiting Norden Farm.