C
D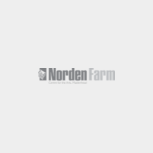 Line Dancing Beginners - Autumn
Led by Julie Antonsen
Line Dancing is a mix of dance styles ranging from Waltz and Cha Cha to Irish Dancing style. We use a variety of music to accompany these styles such as Shania Twain and Keith Urban (country) to Rebecca Ferguson and Megan Trainer (pop) with everything in between.
No partner necessary.
Autumn
Sun 10 Sept – 29 Oct (exc 17 Sept, 22 Oct)
Sun 5 Nov – 10 Dec
6.15pm – 7.15pm
£7 per class or £42 per 6 week course

F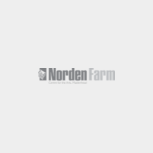 A Ghost Story (12A)
Dir: David Lowery 2017 | 92 mins
Recently deceased, a white-sheeted ghost returns to his suburban home to console his bereft wife. But he finds that in his spectral state he has become unstuck in time. He is forced to watch passively as the life he knew and the woman he loves slowly slips away.
WHY? Starring Academy Award winner Casey Affleck and Academy Award nominee Rooney Mara
'An existential chiller unlike anything you've seen' ★★★★★ The Telegraph
Click here to read the full review.
£10.50 (£9.50 conc)
Special Ticket Offer
£9 (£8 conc) tickets when you book for three films at the same time. Offer excludes event cinema screenings. Offer applied in basket.
Parent and Baby Screening
The screening on Friday 22 September at 11am is exclusively for parents with children under 2 years. Lights are kept on low level and you can move around if you need to. Tickets are £5.50 for adults (including a cup of tea/coffee); babies and infants are free of charge. Seating is unreserved and unaccompanied adults are not admitted.