A new comedy dance film featuring popular characters from the Indian epic, the Ramayana, including interaction with the cast – live, at your venue!
Princess Sita is missing. Rumours are afoot that the dastardly ten-headed King Ravana has something to do with her disappearance. But he better watch out, as Hanuman, a brave and intrepid Monkey Intelligence Officer, is embarking on a treacherous mission determined to locate Sita and deliver a top-secret message that promises to foil Ravana's wicked plans.

Spy Monkey is a fun movie experience specially designed for young audiences, with a difference! Meet the Spy Monkey film characters, uncover a secret trail and participate in Hip Hop and contemporary South Asian dance workshops.
Intrigued? Slip on your spy glasses, bring your dancing feet and uncover some juicy information about the Diwali story!
Age guidance 4+ years.

Presented by ATMA Dance.
Studio
£12 | £10 under 16s
Family and Friends (4 people) £40
Run time 75 mins
Tickets for children under 18 months
For this show, tickets/seats are not required for children under 18 months who are happy to sit on laps
M
D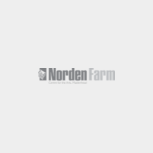 Haven't Stopped Dancing Yet
Haven't Stopped Dancing Yet! put on fabulous, feelgood 70s and 80s disco nights for grown-ups at venues across London and the South East - and we're delighted to welcome them back for another funk- tastic party.
HSDY nights are recommended by everyone from Time Out and The Guardian to Stylist and Radio 4 and they have been described as 'Abba collides with Saturday Night Fever in a glorious mash up'.

Dapper DJ Lord Anthony will be on the decks playing all your favourite soul, funk and disco tunes and our wonderful HSDY dancer, Lady Boo will be showing you the moves to everything from Car Wash (complete with shiny rags) and I Wanna Dance with Somebody, to the 1979 Gonzales hit, Haven't Stopped Dancing Yet, after which they take their name.
If you fancy dressing up (it's not obligatory, but lots do) there are prizes for the best retro outfits, and free sweets and ice pops too.

In the words of Shalamar, it's going to be 'a night to remember!'

10% profits from HSDY nights go to Cancer Research UK
Courtyard Theatre
£15
This is a standing/dancing event with some unallocated seating